Poultry Tech Moscow
Agroprodmash: Number One Exhibition for the Food Processing Industry in Russia
Salon of Equipment for Poultry Processing is one of Russia's largest showcases
Participants are the industry leaders from 21 countries
Countries in attendance: Austria, Belarus, Belgium, Canada, China, Denmark, France, Germany, Ireland, Italy, Latvia, Lithuania, the Netherlands, Poland, Russia, Spain, Sweden, Turkey, the UK, the USA, etc.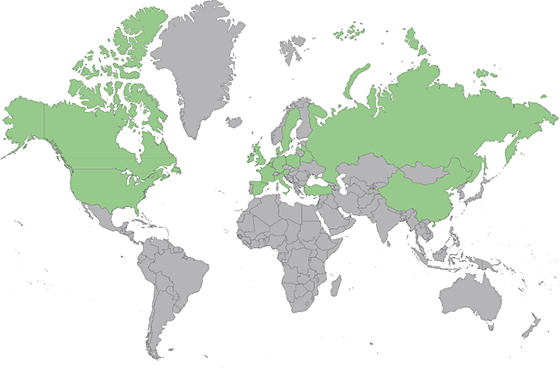 Product Sectors
Equipment for poultry processing
Poultry farming, equipment and food for poultry breeding
Equipment and technology for primary poultry processing
Equipment for sausage making
Equipment for semi-finished products making
Equipment for thermal treatment of poultry meat
Smoking and boiling equipment
Poultry cutters, grinders and mincers; mixers
Equipment for fowl processing
Egg handling equipment
Salon Key Trends
In recent years suppliers and manufacturers of equipment for primary processing have become more active. It is caused by the lack of facilities on the Russian poultry processing market;
A growing number of participants showcasing equipment for poultry breeding and processing;
The Salon sustainable development is confirmed by regular participation of the largest national and international companies which showcase their equipment for poultry processing as well as ingredients, packaging materials and promising technologies.
Visitor Statistics
Results of Agroprodmash 2017
Facts & Figures*
808 exhibitors, including 450 Russian exhibitors
37 countries
Australia, Austria, the Republic of Belarus, Belgium, Bulgaria, China, Czech Republic, Denmark, Finland, France, Germany, Greece, Hungary, Iceland, India, Ireland, Israel, Italy, Japan, the Republic of Korea, Latvia, Lithuania, the Netherlands, Norway, Poland, Russia, Serbia, Slovakia, Slovenia, Spain, Sweden, Switzerland, Tajikistan, Turkey, the USA, the UK, Ukraine
National pavilions of Germany, Poland and China
24,192 visitors from 66 countries and 910 Russian cities from all over Russia
*Source: official event audit
Source: Russian Public Opinion Research Center
Exhibitor profile:
Manufacturers and suppliers of food production equipment – 74%
Manufacturers and suppliers of packaging equipment – 37%
Manufacturers and suppliers of ingredients, additives, spices – 25%
Manufacturers and suppliers of auxiliary equipment – 14%
Manufacturers and suppliers of raw and auxiliary materials – 5%
Assembly/setup/maintenance of equipment – 18%
Design/engineering – 12%
Construction and fitting out of food production facilities – 4%
Food safety, quality control, sanitation and hygiene – 3%
R&D – 2%
Automation, IT – 2%