EXHIBITION SPACE
For the 13 years the exposition area has tripled:

EXHIBITORS
For the 13-year-period the amount of participants has increased by 2.5 times:

In 2008 companies from 32 countries participated in AGROPRODMASH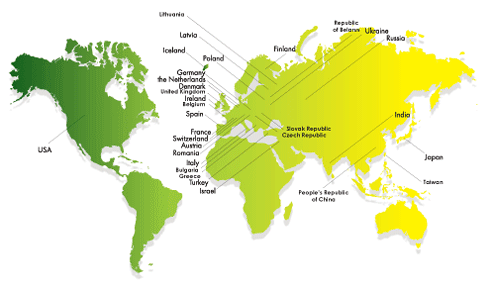 AGROPRODMASH – is the most representative event of Food and Food-processing industry.
90% of exhibitors considered that all the market-leaders of the industry participated in the exhibition.

Participation in AGROPRODMASH is the best investment in business development.
This is the opinion of 75% of the participants, who took part in the exhibition more than 2 times:

Do you plan to participate in AGROPRODMASH'2009?

More 70% of exhibitors think that their participation in AGROPRODMASH has been effective from the very first day of the exhibition work:

VISITORS
Every year AGROPRODMASH attracts more and more specialists.
In 2008 the total attendance was over 17 000, 95 % of the visitors were agricultural business specialists:

Positions of AGROPRODMASH'2008 Visitors

Geography of visitors covers all regions of Russia and more than 40 countries.