Dear ladies and gentlemen!
Management office of the Exhibition Agroprodmash
announces the Meat Industry-2010 Salon
in the frames of the 15th anniversary trade show.
The given sector is considered to be fast-developing, saving great investment prospects, and has one of the highest potentials in the import substitution among all branches of the Russian agribusiness industry. This year 23 new projects devoted to building poultry farming complexes having a capacity of 320 thousand tons are going to be realized. In 2009 the overall production of poultry meat in Russia was 2.52 million tons.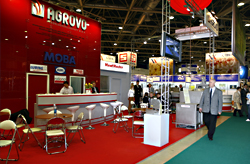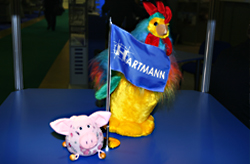 By 2012 it is planned to increase poultry manufacturing up to 25 per cent or up to 1.5 million tons carcass weight equivalent. The realization of poultry development sectorial programs will promote such increase. The index of the Doctrine in food supply security of the Russian Federation in terms of domestic poultry meat production (85%) will be realized practically to the full extend. The Russian poultry union shares such expectations emphasizing that in January, 2010 domestic poultry production has had a growth of 14.7 per cent compared with January, 2009 ( 215 thousand tons carcass weight equivalent), and in February the increase of 16, 6 per cent has been noticed (207 thousand tons). Moreover, Elena Sryinnik, Minister of Agriculture of the Russian Federation, specifies that Russian poultrymen need to mind poultry export perspectives.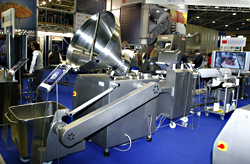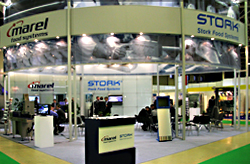 In such circumstances up-to date solutions in poultry farming and processing sector are in demand and become extremely urgent. Safety ensuring of poultry goods supply to the domestic market possess the same relevance. The Meat Industry
2010
Salon will be devoted to the following aspects:
poultry slaughtering procedure
technologies and equipment for poultry processing
poultry farms
poultry packing and storing
ingredients for poultry goods manufacture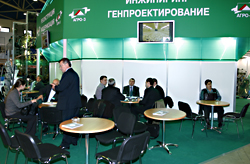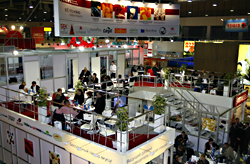 The major participants of the salon: AGROVO, HARTMANN, STORK MAREL POULTRY PROCESSING, BAADER, CHICK MASTER, MEYN POULTRY PROCESSING SOLUTIONS, JAMESWAY INCUBATOR COMPANY, BIG DUTCHMAN, ALLTECH, SHALLER MOSCOW, AGRO-3, AVIS, PTI, PYATIGORSKSELMASH and others.
In the frames of the business program of Agroprodmash there will be held the 3d international congress of poultry and meat manufacturers «MEAT MEETING-2010» with the participation of Russian professional unions and associations, the Federal meat union, the Belgian meat union, and also the leading companies in the field.
We invite you to participate in the new

Salon

"Meat Industry-2010"
in the 15th international exhibition Agroprodmash'10
For further information concerning the Salon and participation conditions contact Tatyana Fedorova, Exhibition Manager.
tel. (499)795-27-96
E-mail. : fedorovatu@expocentr.ru